The 2023 World Young Scientist Summit (WYSS 2023) opened in Wenzhou, eastern China's Zhejiang Province on November 11, 2023.
Wan Gang, president of the China Association for Science and Technology (CAST), delivered a video speech.
Huang Lixin, chairwoman of the Zhejiang Provincial Committee of the Chinese People's Political Consultative Conference (CPPCC), attended the opening ceremony and delivered a speech.
4 Nobel laureates, including Hartmut Michel, Joseph H. Taylor, and Konstantin Novoselov, as well as 36 academicians from home and abroad including Andrew James Greenshaw, academician of the Royal Society of Arts and expert in psychiatry and neuroscience, and over 800 young scientists representing the United Nations, relevant embassies and consulates, and international sci-tech organizations, attended the summit.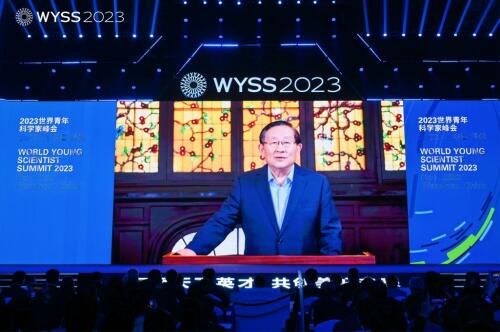 Wan Gang reviewed the encouragement delivered to young scientists by President Xi Jinping in his congratulatory letter to the 1st WYSS in 2019 in his video speech.
He applauded the solutions proposed by WYSS participants over the past 4 years to global challenges including climate change and food security.
Wan hoped that all the participating young scientists would contribute their strength to building a community with shared future for mankind through extensive consultation, joint action and shared benefits.
For the first time, the summit established International Young Scientist Award for Sustainable Development, attracting 80 candidates from 35 countries and regions worldwide to submit applications. The award will be presented to the young scientists who made important contributions through innovative researches hitting one or more targets of sustainable development.
Professors from Oxford University, City University of Hong Kong, and Tsinghua University have respectively won the first session award for young scientists for their outstanding contributions in the fields of global perovskite solar cells (PSCs), nanostructured material synthesis and applications, lithium sulfur batteries, and high-performance energy materials.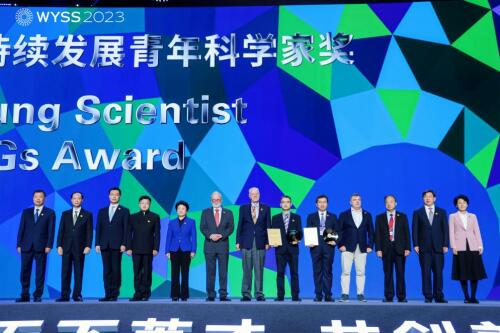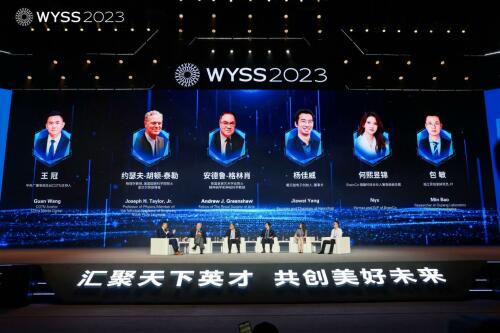 Under the theme of "Gathering Global Talent for a Better Future", this year's summit had 13 main forum activities, 3 overseas special activities, and 23 sub-forum activities, providing chances for global young scientists to interact and discuss topics of scientific innovation.
The main forum activities will focus on industries such as health, new energy and the transformation of researches into application.
The WYSS, jointly initiated and co-sponsored by CAST and the Zhejiang provincial government, has been successfully held for 5 sessions since 2019.
The summit would carry out in-depth scientific and technological exchanges and cooperation with international scientific organizations, and benefit young participating scientists through establishing partnership with their colleagues from other parts of the world.
Tag: Zhejiang Association for Science and Technology, International Conference